eRad Inc. Equals Radiology Workflow in Action
May 20, 2014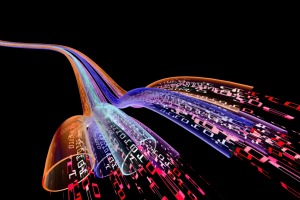 eRad, Inc. understands that modern radiology is in a constant state of flux, continually changing as new technology comes on the scene and that radiology professionals want a system that is flexible enough to grow with the times and adapt to suit the latest innovations.
This company offers a variety of solutions for medical imaging designed to automate as well as improve the clinical and business work flow associated with medical imaging.
Any radiologist who needs Meaningful Use attestation will find it greatly simplified with eRad. You can transition smoothly through Stage One and on through the stricter Stage Two requirements with the help of eRad.
Targeted Solutions
eRad has a targeted Meaningful Use-Certified RIS solution that has been designed and implemented by a group of seasoned image center operators, programmers and radiologists. Feature rich, it is beneficial in these areas:
Meaningful Use ready in real time and integrated right into eRad RIS
Cutting edge voice recognition and reporting
Multi-site scheduling for resource optimization
Automatic tracking and follow up with mammography patients
Complete resource and patient management
In addition to eRad RIS solutions, there are several other areas of benefit to all clinicians, programmers and image center operators including:
eRad PACS
uniRad Global Work list
Speech Recognition
eRad PACS Viewer
Web Viewer
Mammography Tracking
Mammography Module
RADAR for CTRM
Physician Portal
eRad Differentiators
Why we choose eRad?
With eRad, we have a lot of flexibility instead of being locked into a rigid, one size fits all approach. The tools used are designed to offer as much flexibility as you need to meet your unique needs.
Here some examples of the features incorporated into eRad solutions:
Data Coercion/DICOM Tag Morphing
Intelligent Distribution of Data
Fail safe connectivity with Integrated DICOM Gateways
VNA---Vendor Neutral Archiving
Workstation Pre-Fetch
PACS Driven Speech and Reporting
Breast Imaging
API/EMRs Image Enabled
Meaningful Use Certified RIS
RIS Driven Speech and Reporting
Cloud Solutions
Follow Up and Communication
Data Migration
eRad Services
eRad offers superior customer service that will help you with any problems you might have. For example, there is customer support offered 24/7 for the US and Canada, along with Europe.
Software training is there for those who need it and includes a complete roster of training courses for re-sellers and customers. You can tailor the courses to suit your own particular needs. For example, you might want classes only for certain staff members or on certain topics.
Here are some of the training courses offered:
PACS Administrator Training
Service Training
Applications Training
You can also get---free of charge---training tools to help you become competent with the system. You can get such training aids as training check sheets and custom mouse pads so that all of the hot keys and keyboard shortcuts can be seen at a glance by radiologists and other users.
eRad provides services and quality products for hospitals and radiology practices along with any other facility that is performing radiology functions and is now servicing more than 1500 companies in the United States alone.