Teleradiology Service Providers: Which is Best for You?
June 3, 2014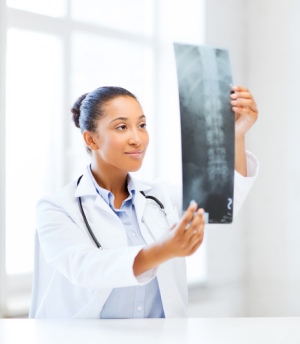 When it comes to choosing teleradiology service providers, it isn't a one-size-fits-all type of thing.
What is right for one hospital or medical facility may not be right for your practice.
So, the best thing to do is to take stock and evaluate exactly what you want and need from teleradiology service providers before making a decision about which to use.
There are quite a few things to take into consideration when choosing a service.
First, decide what you need.
Define Your Teleradiology Needs

Before beginning a search for a good teleradiology service, you need to define your needs.
Here are a few things to think about.
First, define the scope of your particular practice. If, for instance, you have a small mobile imaging service, you may be looking for a full time partner. Some hospitals only need a backup service for overflow reads or perhaps are considering teleradiology service providers for nights and weekends. What type of reads will you be sending out? Just orthopedic? Just pediatric? Only mammograms? Or a mixture of all types? Defining your needs is the first step toward making a wise choice in a teleradiology service.
 Does a teleradiology service have enough room to grow? You need to choose a service that can expand and scale its services to adjust to your demand. Your needs today might be quite different a year from now or five years from now or ten years down the road. Make sure that the service you choose is able to grow exponentially and not just in giant steps but baby steps as well, if that is what you need.
 How about sub-specialists? You might discover that offering sub-specialties can be a big boost to expanding your business opportunities. When you offer a variety of sub-specialties such as colonography and cardiac imaging, you will be better serving patients while increasing the revenue of your practice.
 Teleradiology Service Providers
 
Once you have a clear idea of what your needs are as regards a teleradiology service, you should look into the service itself and be sure it will meet those needs.
For example, can a service meet your desired turnaround time?
In a lot of cases, the faster the turnaround time the better satisfied your patients are likely to be. So, this might be an important point in choosing teleradiology service providers.
What about technology to handle your needs? You should be sure that the service you choose has cutting edge technology at your disposal. Does the service have state of the art PACS systems? If not, this could be a deal breaker.
What about their radiologists? Are they fellowship trained? Are they board certified? Accurate interpretation depends largely on the skills of these radiologists, so you want to ensure they are top drawer.
Are the radiologists located within the U.S.? This is important because states vary widely in their requirements for remote readers. Add to that the fact that Medicare and Medicaid will not pay for a final read performed by someone outside the U.S. and you can see how this is a huge factor in choosing a teleradiology service.
Teleradiology service providers will be a boon to your practice when you consider a company that will serve not only your current needs, but accommodate your business as it grows.