How to Prepare for Adverse Contrast Medium Reactions: Knowledge is Key
May 6, 2014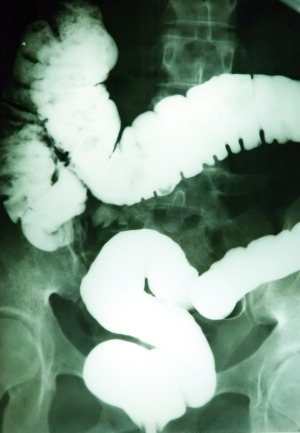 Since coming on the scene back in the 1950s, ICM or organic radiographic iodinated contrast media have proven to be right up at the top of prescribed drugs, as far as how often they are prescribed.
While there is no doubt that ICM is a boon to modern medicine, the fact remains that some patients might experience adverse reactions to the contrast media.
Clinicians need to know and understand these adverse reactions, including how to respond properly should one occur. Reactions to contrast media, while rare, can be life threatening. Research has shown that many American and Canadian board certified radiologists are not up to speed on managing adverse reactions to contrast media.
Obviously, the key to providing fast, effective treatment is to arm everyone involved in contrast administration with the knowledge to deal with these reactions.
This includes:
Physicians
Nurses
Technologists
Other Personnel
Didactic Instruction May Not be Enough

According to the results of a study, having clinicians complete an educational module focused on the correct treatments for adverse contrast medium reactions produced a significant improvement in the comfort level of dealing with these incidents, along with knowledge of proper procedures. 
That being said, there were still concerns about managing these adverse ICM reactions. The survey respondents were given a pre-module assessment followed by a post-module assessment.
According to the study author, Bethany Niell, MD, PhD, of Massachusetts General Hospital; after completion of the online module almost 20% of respondents, which included technologists, nurses, and physicians, said that they still felt a degree of discomfort about managing adverse reactions to contrast media.
Of the 571 personnel that completed the premodule assessment:
12.8% were resident physicians
12 % were fellows
21.9% were attending physicians
34.9% were technologists and
13.3% were nurses.
Post-Module Findings 
Altogether, approximately 90% of all personnel completed the post module assessment.
The good news is that after completing the post-module assessment, physicians showed marked improvement in their knowledge of the correct medications to use in the event of an adverse reaction to contrast medium. 
They also showed significant improvement in the correct concentration and dosage of intramuscular epinephrine as well as the right administration route.
In addition, study participants that included nurses, resident physicians and radiologists said that they felt more comfortable about managing adverse contrast media reactions than prior to the one hour educational module.
The bad news is that even after the one hour educational module, almost 20% of nurses, technologists and fellow physicians reported no improvement in their comfort level of dealing with adverse reactions to contrast medium.
The results of this study seem to indicate that didactic education by itself is not enough to prepare all clinicians associated with the administration of contrast media and that simulations of this type of medical emergency should be included in the curriculum for every Department of Radiology.
ICM is undoubtedly a very valuable radiological tool, but perhaps clinicians involved in it should receive more education and preparedness training in order to feel, and be, more capable and competent to manage adverse contrast medium reactions.